Amazing special offers and late availability deals on our most popular Multi Activity, Overseas and Specialist Holidays
PGL Adventure Holidays really are unbeatable value! To further this, we often have amazing offers and deals on our most popular multi activity and specialist holidays!
Our special offers - although a fraction of the price – still include a daily programme packed full of activities, use of all of our safety approved equipment, professional activity instruction, full board accommodation and evening entertainment every day. Not to mention all the extras including PGL certificates and prizes.
Make sure to keep an eye out for any upcoming special offers and to benefit from any of our offers below, simply call our friendly Customer Service team on 0333 321 2114 and remember to quote the unique offer code when booking!
Don't hang about...these special offers have limited availability so to avoid disappointment call us and guarantee your child's place!
Grab them before they go - OFFERS EXTENDED!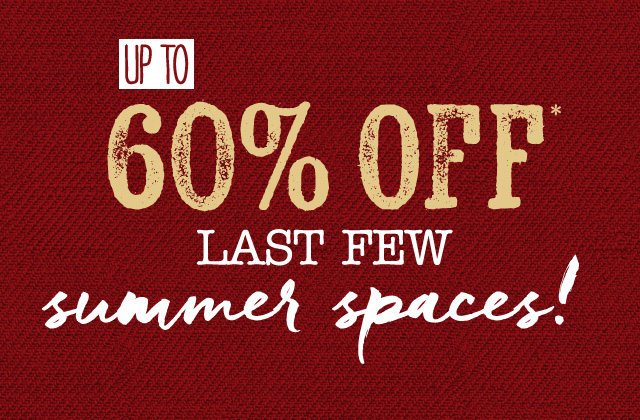 These are the final reductions for summer 2018! Grab one of the last few spaces at up to 60% OFF!*
Up to 60% OFF a range of Multi Activity and Specialist holidays in the UK*
When they're gone, they're gone!
Offers EXTENDED by 1 week until Friday 24th August 2018.
Click 'Tell me more+' to take a look at these offers.
Last minute summer offers - up to 70% OFF!*
Up to 60% OFF First Timer Holidays!*
What better time to try a PGL holiday for the first time?
Our summer First Timer weeks follow the same formula as our classic Multi Activity holidays but are exclusive to children who haven't been on a PGL Adventure Holiday before - so all the other children will be new too!
Now we have up to 60% OFF selected First Timer weeks*
Offer ends Friday 17th August 2018.
Click 'Tell me more+' to take a look at these offers.
Up to 50% OFF short 'Introductory Adventures' this summer!*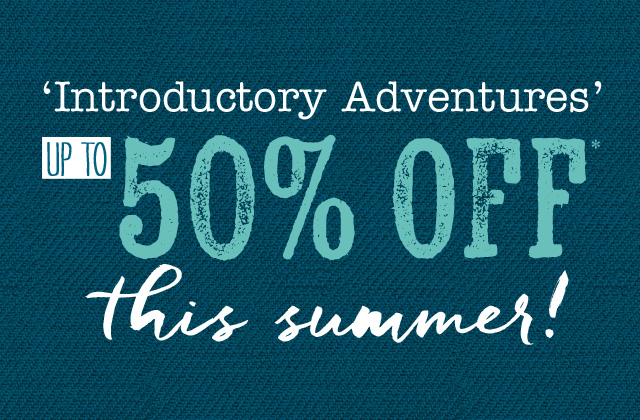 Once they try it, they'll love it!
Our 3 day/ 2 night 'Introductory Adventures' are great for testing the water and coming along to find out what we're all about!
Now, your child can try one of these with up to 50% OFF*, so they are fantastic value for money too.
Click 'Tell me more+' to take a look at these offers.
Please note: All our online special offers and discounts for UK holidays are only for holidays where PGL insurance is also being purchased with the holiday, at an additional charge, unless stated otherwise. For insurance prices, click here. All details can be found in our full set of Online Booking Conditions.
Search for Holidays
It has never been easier for your child to experience a PGL Adventure Holiday. Select the options below to find the perfect fit for you and your child:
Please select at least one child's age in order to search. You can select multiple ages if you are searching for more than one child. Your search results will only display holidays for the ages selected.
We will search for departures 7 days either side of the day specified. If we can find no results we find the nearest available dates within 10 weeks either side of the day specified. PGL Adventure Holidays operate during the school holiday periods, please note that dates and holidays may vary at each centre. - February half term - Skiing and Snowboarding in February half term - Easter - May half term - July and August summer holidays - October half term