Paris and Disneyland ® Paris
for Brigades and Cadets
Discover more of France with PGL
When you book a trip to France with PGL, not only will we spend time planning a tailored mix of excursions just for you, we'll also give you a dedicated Tour Leader to look after you and your group while you're away.
Many groups find this support invaluable and it's added peace of mind that you won't miss out on the things you want to see and do - everything will be organised for you before you travel and we'll take care of all the small details. Sometimes, it's the little things that make all the difference.
Paris is a great place to explore the many cultural places of interest, and with Disneyland ® Paris a short drive away from our centre, there'll be something to engage all members of your group!
We'll help you and your group make the most from your time away together and create some fantastic memories to take back home with you.
Special Offers
4 days in Paris including Disneyland ® Paris from £289 per person. Find out more.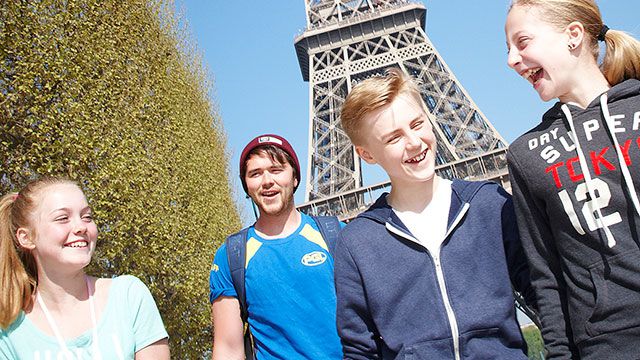 We'll design an inspiring mix of excursions for you and your group to enjoy. Your Tour Leader will help ensure you have nothing to worry about during your stay.