About Caythorpe Court
The impressive 65 acres at Caythorpe Court activity centre make it a popular choice with secondary school groups from all over the UK.
In the heart of the countryside, just north of Grantham, the beautiful grounds at Caythorpe are packed full of adventures on land and water, designed to inspire, motivate and challenge your secondary school students.
Whether it's a leap for the trapeze bar, reaching the top of the climbing wall or a team kayaking challenge, the activities at Caythorpe Court encourage each individual to enjoy learning something new.
We've got great facilities too. There's a sports hall, a lake for watersports, playing fields and plenty of classroom space available for you to use.
For groups that like a choice of accommodation, we have a range of options to suit your requirements – whether it's sole-occupancy blocks, cosy wooden lodges or our popular tented villages.

Get in Touch
Call us on 0333 321 2116
Shortcuts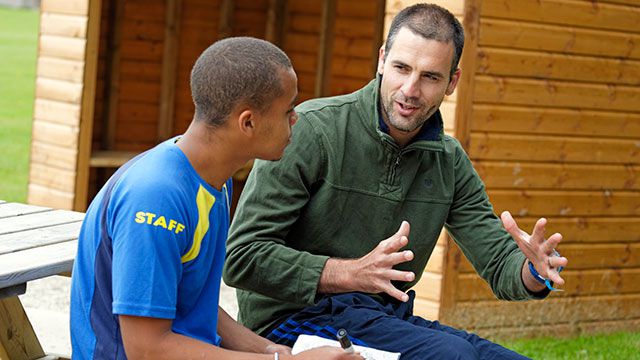 Try out some of our exciting adventure activities for yourself on a Teacher Preview Weekend.