About Dalguise
Discover outdoor learning at its best at Dalguise activity centre.
Located five miles north of Dunkeld in a stunning wooded valley, Dalguise is an inspiring place to take your secondary school students on a motivational adventure experience.
Whether it's abseiling, canoeing, trapeze or Jacob's ladder, the grounds at Dalguise are full of adventure activities on land and water, designed to bring out the best in your students.
The beautiful countryside surrounding Dalguise also offers hiking opportunities – discover the stunning landscape that once inspired the books of Beatrix Potter when she stayed here during the 19th century!
Choose to stay in our comfortable stable block or get closer to the outdoors in one of our cosy wooden lodges on the edge of the forest. All accommodation is en suite and designed for groups like yours.

Get in Touch
Call us on 0333 321 2116
Shortcuts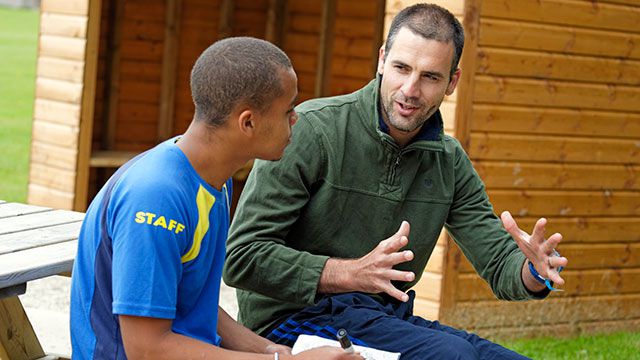 Try out some of our exciting adventure activities for yourself on a Teacher Preview Weekend.