PGL Sponsored Athlete Adam Billany at Sneekermeer for the 2.4mR Open World Championships 2017.
"On the 1st July I travelled with my parents to Sneekermeer in the Netherlands for the 2.4mR Open World Championships 2017. Here I was to compete against some of the best sailors from around the globe, both able-bodied and disabled including multiple Paralympians and world champions.
Measuring-up
"On arrival I was required to get my boat and spars measured before it was put in the water. We then had to get a ferry from the mainland across to an island where the racing was taking place. Once on the island I finished registering and had my sails measured before helping set up camp. The next day a practice race was held to give people the chance to get used to the venue and make sure everyone understood the course.
Changing weather conditions
"Nothing, however, could prepare us for the first day of racing. I woke up to heavy winds and a large swell that was wreaking havoc on the water. Many boats did not even make the start and even more did not manage to complete all 3 of the day's races.
"Thankfully I survived all 3 which put me in 43rd place overall, giving me a head start on some of the sailors who couldn't manage the physicality of the heavy winds. For the rest of the week the wind continued to cause problems for a different reason, this time because there was no wind!
Late start
"The lack of wind meant that the racing was often delayed until the evening and we finished especially late on the second day at 21:30. After the second day's racing the fleet was split into gold and silver where I was in silver and we finished the series in those groups. I finished 69th overall which I was delighted with in my first major sailing competition and where I was the youngest sailor by 5 years, with far fewer years of sailing experience than many of the other competitors. I even managed to win a special prize of a new jib sail for my position after 7 races.
Always learning
"Overall the event was a great experience for me as I'd never sailed in a big fleet before and I learnt many lessons - particularly the need to push the start line.
"Looking ahead, my goal for the next year is to continue to improve, and following on from my success in Sneekermeer I'm hoping to be selected for Great Britain at the European Youth Paralympics in Italy in October."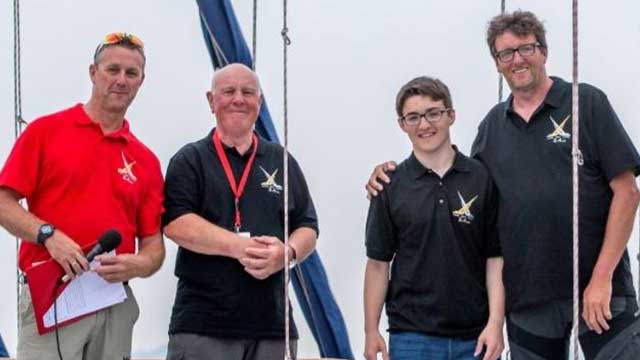 By Adam Billany.
Read more about Adam's journey here.
Find out more about the watersports experiences available at PGL.